Our way for drying

is special.

More fast.
More reliable.
More gentle.
More safe.
Chamber / Basket / Trolley Dryers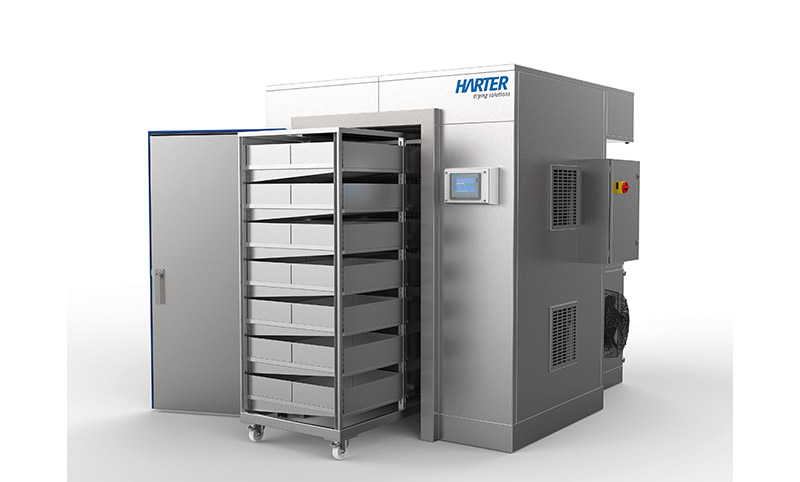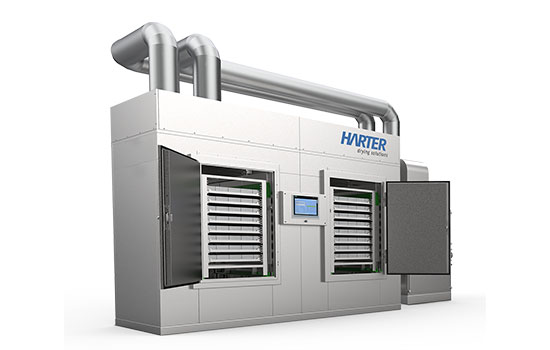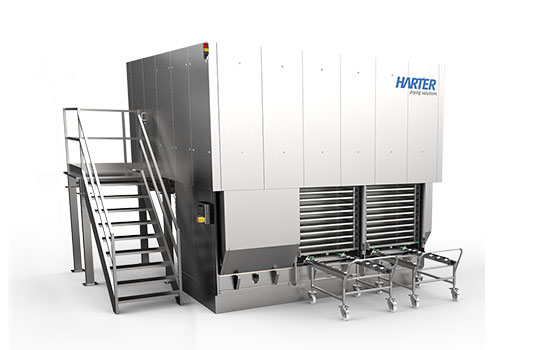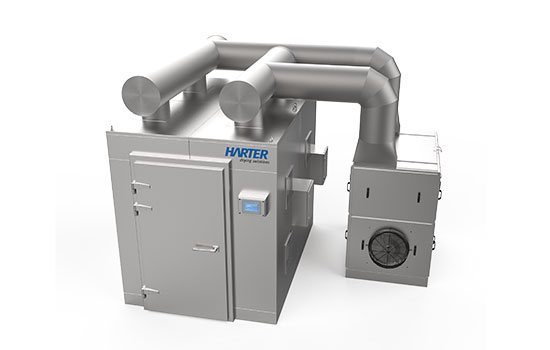 The products to be dried are placed in baskets or on trays stacked on a trolley or on a pallet. The trolley or pallet is manually loaded into the drying chamber where the products are gently dried, within the desired time and at defined temperatures, to achieve the desired degree of dryness.
Advantages over Continuous Dryers
Batch dryers have additional advantages over continuous dryers. Projects realized have demonstrated that batch processes may be relatively easy for reasons including the following.
_ There is no need for placing products separately on a conveyor,
_ There is no water carryover between the steriliser and the directly attached batch dryer.
_ A full pallet of products leaving the autoclave may be dried immediately,
_ Cooling may be integrated much better in a batch dryer.
_ Automation technology may be used to smoothly depalletise finish dried (and cooled) products .
_ Noise emission may be drastically reduced.
If you are considering which process to choose, we will be pleased to furnish information about the pros and cons, or to run tests to facilitate your decision-making.
Drying systems including multiple chambers may, of course, also be operated in single chamber mode, if desired or required. So, you are absolutely free to use our multiple chamber dryers in whatever mode.
You specify the quantity or number of products to be dried, or the quantity is calculated from the desired production quantity. Drying chambers may have various sizes. Our standard size is designed to accommodate a Europallet. Alternatively, your drying chamber may of course be sized to meet your specific requirements.
Reliable Drying of High Fill Levels
Successful drying of packaged bulk material is inherently a big challenge – and we are experts in meeting it! We have proved our competence in various projects. You can dry your products in a fast, reliable and gentle way with our unparalleled combination of extremely dry air and targeted air routeing. This perfect combination is unique!
Back to Drying of Packages