Our way for drying

is special.

More fast.
More reliable.
More gentle.
More safe.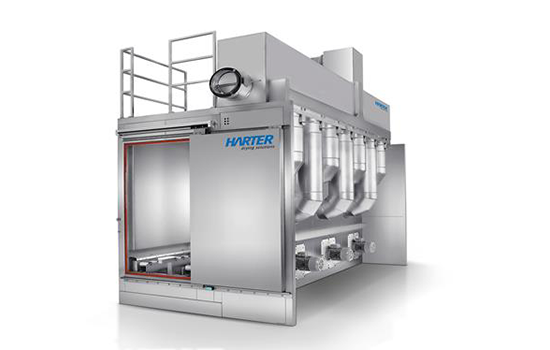 Automatic and Semi-automatic Operation
The products to be dried are placed in baskets or on trays stacked on a trolley or on a pallet. The trolley or pallet is manually or automatically loaded into the drying tunnel. The drying tunnel has an in-built system to convey the trolleys either continuously or at intervals through the tunnel. The conveying speed is selected to suit the product to be dried. Your products are dried, and cooled if required, at defined temperatures within the specified time – completely, uniformly and gently.
Trial Drying for Best Results
We run series of tests in our pilot plant station to evaluate the parameters relevant for successful drying – temperature, humidity, time, air speed and airflow rate. The results form the basis for further design. Our experience and your know-how are then merged to find the best solution.
Batch Quantities
You specify the quantity or number of products to be dried, or the quantity is calculated from the desired production quantity. Drying tunnels may have various sizes. Our standard size is designed to accommodate a Europallet. Alternatively, your drying chamber may of course be sized to meet your specific requirements.
Back to Drying of Packages