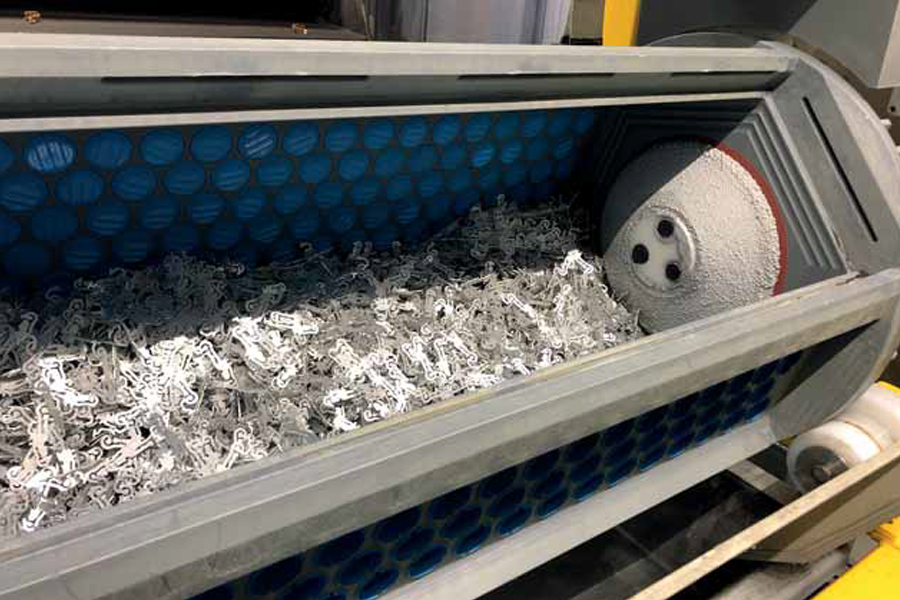 Phoenix Feinbau abandoned their obsolete centrifugal dryer to dry their sensitive metal blanks in an in-barrel drying system. Completely dry, treated gently – all inside the barrel and within the cycle time.
Phoenix Feinbau GmbH & Co. KG of Luedenscheid, Germany, had discarded their previous centrifugal dryer as early as in 2005 and replaced it by a barrel dryer. They wanted to improve the drying process for their highly sensitive metal blanks while at the same time eliminating the annoying quality loss induced by centrifugation. The company had had word of an alternative drying technology provided by Harter who prided themselves on being capable of direct in-barrel drying. "At that time, it was about retrofitting an existing facility. The result was so good that future facilities were supposed to be including Harter technology only", says Frank Daube, Section Leader Manufacture Plating.
Read more here (published in GLAVANOTECHNIK 11/2020).