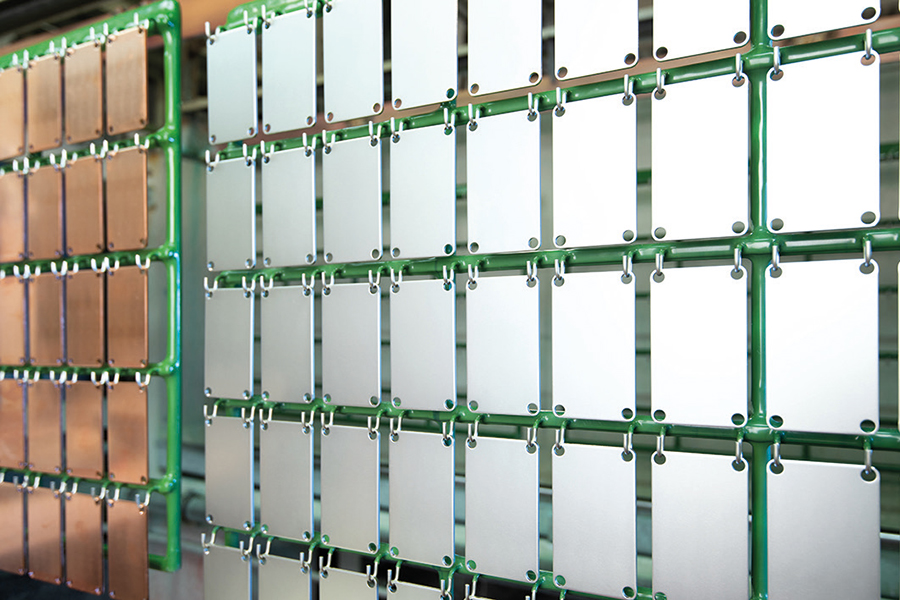 Rack upon entering the dryer subsidized in account of its energy efficiency (Photograph courtesy of of Rudi Göbel GmbH & Co. KG)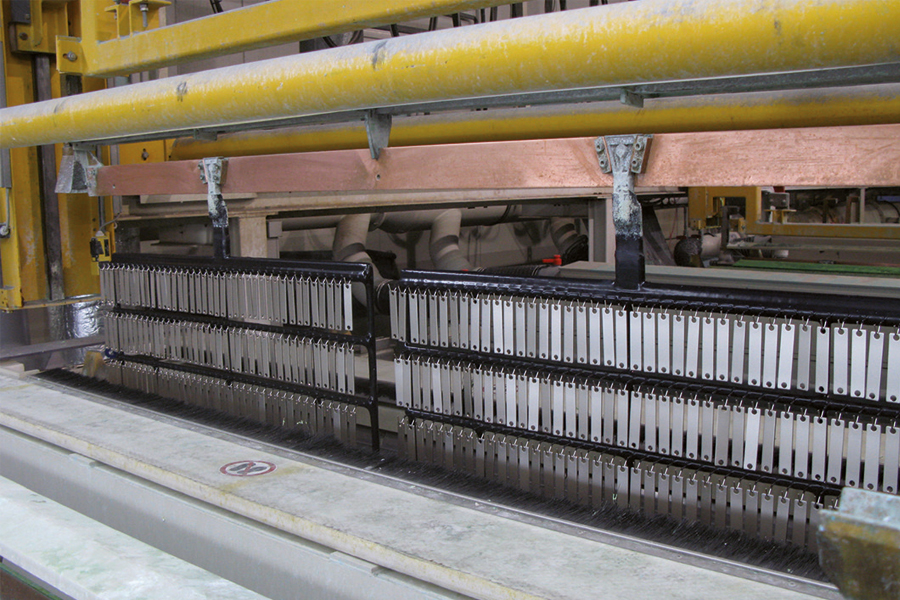 After four minutes at 60 °C items are completely dry and free from stains (Photograph courtesy of of Rudi Göbel GmbH & Co. KG)
Investment in energy-saving heat pump technology fixes staining and quality problems and its subsidized at that.
Rudi Göbel GmbH & Co. KG produces plastic, metal and silicone injection moulded, blanked and hybrid components. These parts are formed, joined and surface finished. The company based at Helbrechts, Upper Franconia, Germany, was founded in 1957 and has since become a specialist supplier offering a widely varied product portfolio to customers all over the world.
Components having undergone some plating or coating process obviously must be dried subsequently. Much as many other manufacturers, Göbel had long used a simple hot air blower to do the job. Water present on the surfaces of the metal parts evaporated at 85 °C. This resulted in strong heating and staining of the parts as well as failure to fully dry the parts within the seven-minute cycle time. The subsequent soldering process, which requires absolute freedom from staining, was sometimes impaired if impossible. Also, given that the parts were very hot workers had to handle them with great care. And the dated hot air blower, of course, consumed loads of energy. Senior director Franz Pichler has always acted on the maxim to keep abreast with the state of the art, and this is exactly what also his son, director Frank Pichler, has done to date in all factories of the Rudi Göbel Group. It was about time to bring in a new, efficient, and ecologically reasonable technology for drying, too says factory manager Reinhard Schneider. A construction company gave the materials specialist a recommendation.
Read the full report here (first published in WOMAG).