Our way for drying

is special.

More fast.
More reliable.
More gentle.
More safe.
Cost Savings of Resource Recovery
If you do not only dewater your sludge but also dry it subsequently you can save as much as 60 percent of your current disposal cost. Our Drymex® dryer ideally reduces weight and volume 60 percent, depending on the type of sludge to be dried.
_ metal hydroxide sludge
_ paint sludge
_ grinding sludge
_ sewage sludge
_ aqueous press wastes
_ granulates
…
Yet, our sludge drying offers still more potential. Your sludge, when dried, might be reclassified so that you might save even more money.
Some types of sludge may become eligible for recycling. Recycling of individual substances might provide for additional earnings!
All this should be worth discussing, calculating and evaluating, shouldn't it? What do you think?
More details about sludge drying, how it works, and about our standard and special dryers can be found on the following pages.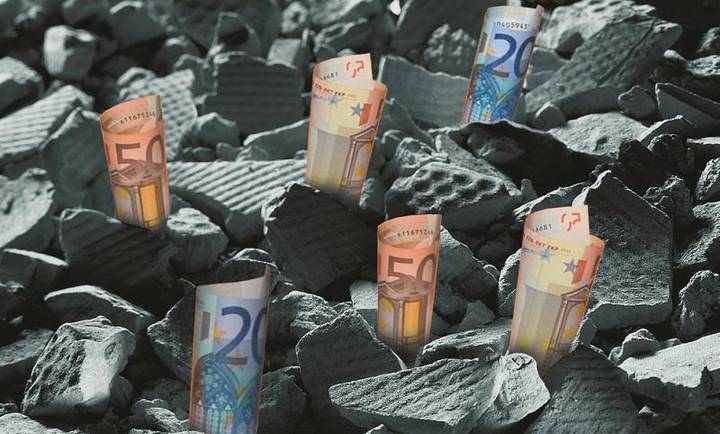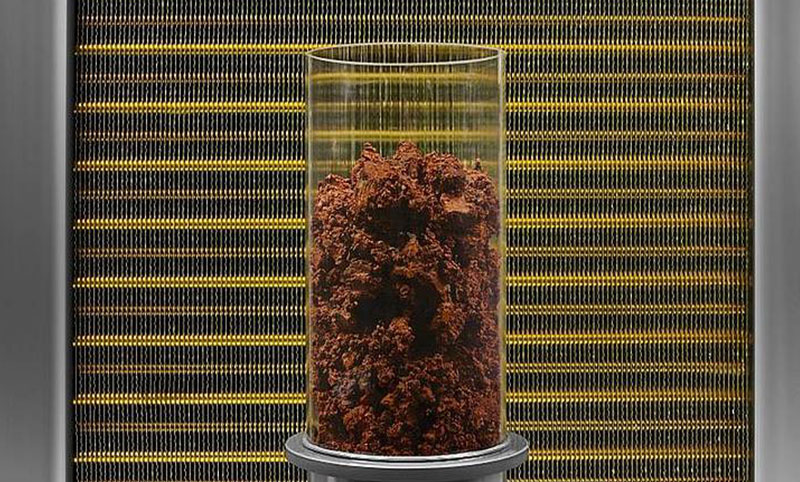 Less Weight, less Volume, less Costs
The use of our Drymex® sludge drying technology will reduce the weight and volume of your sludge by as much as 60 percent. You may thus cut down your disposal cost by and equivalent 60 percent, at best.
The right Air at the right Place
The perfect combination of extremely dry air and adequate air routeing ensures uniform, efficient and reliable sludge drying.
Closed Circuit
Drying is basically accomplished in a closed system which makes it almost emission free. The closed circuit helps to further raise the efficiency of the process.
To Be on the Safe Side – HARTER Pilot Plant Station
The HARTER Pilot Plant Station offers an opportunity for you to have the drying properties of your sludge tested. You can witness how efficient our technology is for your product!
Efficiency and low Temperatures
Our heat pump system makes air dehumidification highly efficient. Drymex® sludge dryers operate at low temperatures between 20 °C and 50 °C.
Lasting Value, Robustness, Reliability
What you get is a top quality and reliable system which pays off very quickly because you save so much cost for sludgy disposal.
Better Classification and Resource Recovery
Once dried, sludge may be eligible for better classification. Also, individual substances may be recovered. There's potential waiting to be tapped!
STANDARD MODELS AND SPECIAL SYSTEMS
Drymex® drying systems can dry pre-dewatered aqueous sludges and substrates. Standard or special type systems may be installed as required for the amount of sludge to the dried and the space available for the dryer. Learn about drying tests which may be run in our pilot plant station.
Selbstverständlich realisieren wir auch andere Anlagen für die Trocknung Ihrer Schlämme, zum Beispiel eine so genannte Unterdeckenkonstruktion, wenn Ihre Kammerfilterpresse erhöht oder im ersten Stock Ihres Gebäudes stehen sollte. Auch kontinuierliche Lösungen sind möglich. Sprechen Sie uns an!
Your application is different?
You will surely understand that, with more than thousand drying systems installed, we cannot possibly list all our potential applications. If your application is not listed above, please do not hesitate to contact us. We will be glad to give you advice without engagement on your part!
We furnish extremely dry, unsaturated air and pass it uniformly through the sludge. Efficient air conditioning combined with adequate air routeing ensures quality drying results.
Click at the numbers inside the craphic to get further information.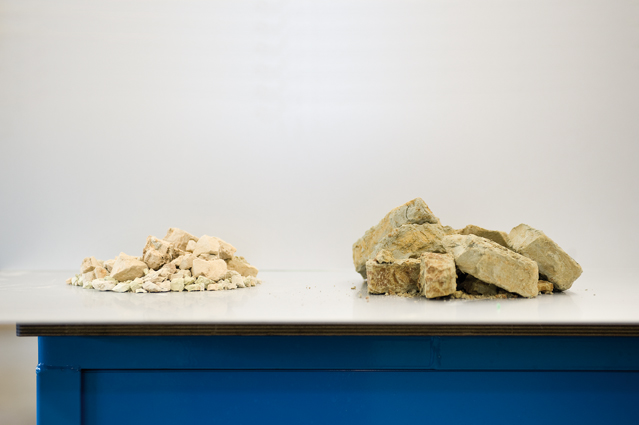 Have your sludge tested. The cost saving potential of sludge drying may then be easily calculated!
Let us know the sludge quantity to be dried and send us a representative sample (a sample of 2-3 kg is usually sufficient for a pilot plant trial). Drying tests will demonstrate the weight and volume reductions which may be achieved. We will return the dried sample to you afterwards. You may then easily calculate the disposal and power cost savings which may be realized when using a sludge dryer.
The dried sample might also be instrumental in rediscussing the waste class of your sludge with your disposal contractor. We have word of examples where a better waste class was obtained for dried sludge.
Does your sludge contain valuable substances? If yes, then recycling may be worth considering! Ideally, you may make money from your dried sludge…
On-site testing.
Moreover we also offer loan units for drying tests at your premises. One of our engineers will instruct you on how to run your own tests.

Are you interested in our solutions for drying of sludges?
Contact us. Our technical sales team will be happy to provide you with initial information:
+49 (0) 83 83 / 92 23 24 | info@harter-gmbh.de

Are you already using a drying system from HARTER and have questions? Do you have any questions regarding maintenance, spare parts service or repairs?
Then Yasmin Keckeisen and Lisa Reichart will be happy to assist you in our after-sales service:
+49 (0) 83 83 / 92 23 20   |   ass@harter-gmbh.de
We are there for you by phone from Monday to Thursday from 8 a.m. to 12 p.m. and 1 p.m. to 4.30 p.m. and Friday from 8 a.m. to 2 p.m.

Would you like to find out more about our products and our company?
Find our brochures, technical reports on our projects and reports in the trade press here.
We have successfully installed more than 2,000 drying systems to date. Here is a small selection of references.