Our way for drying

is special.

More fast.
More reliable.
More gentle.
More safe.
Surface finishing, Painting and Cleaning
The HARTER purpose devised Airgenex® drying technology is capable of drying surfaces and solid matter of all kind in a gentle and energy saving way, plus reliably and fast. This so-called heat pump based condensation drying resolves drying problems and optimizes manufacturing processes.
On the following pages, you – no matter if you are a plant operator, construction company or planning office – may find advantages of our drying technology, how it works and where it is applied.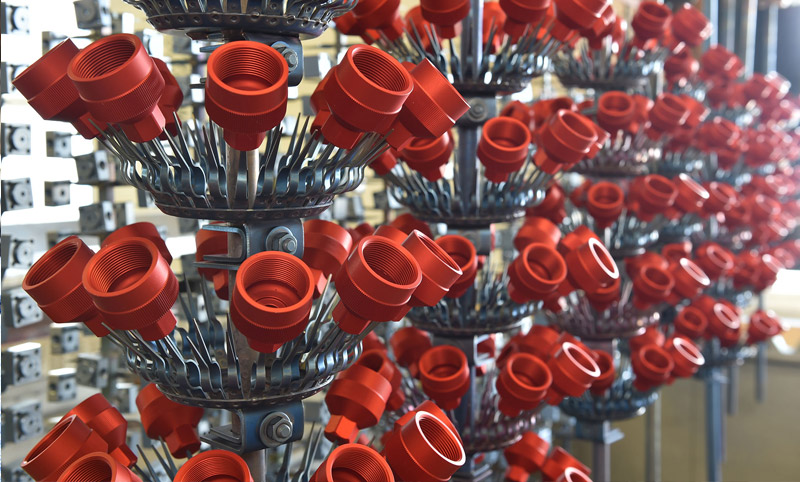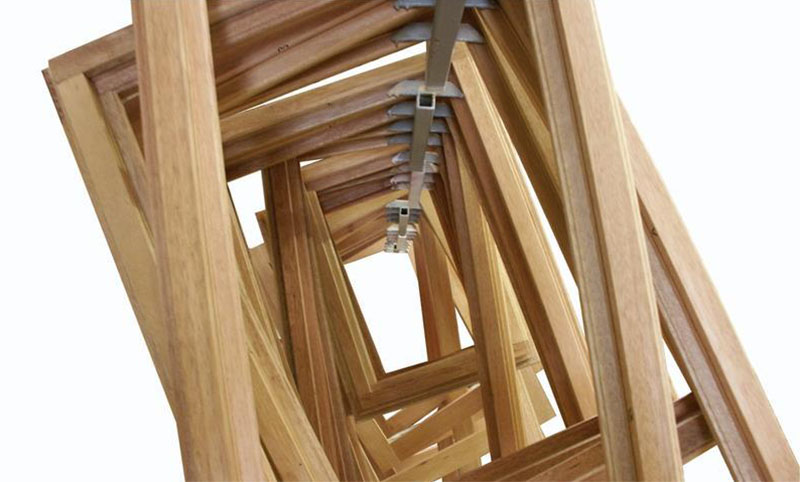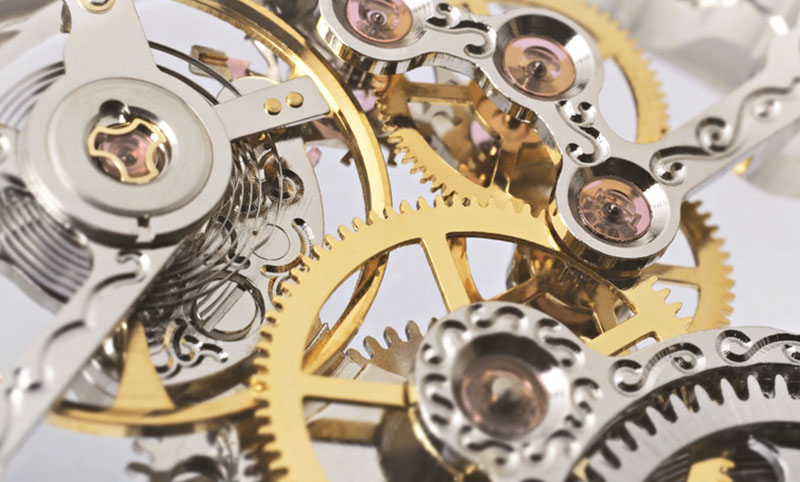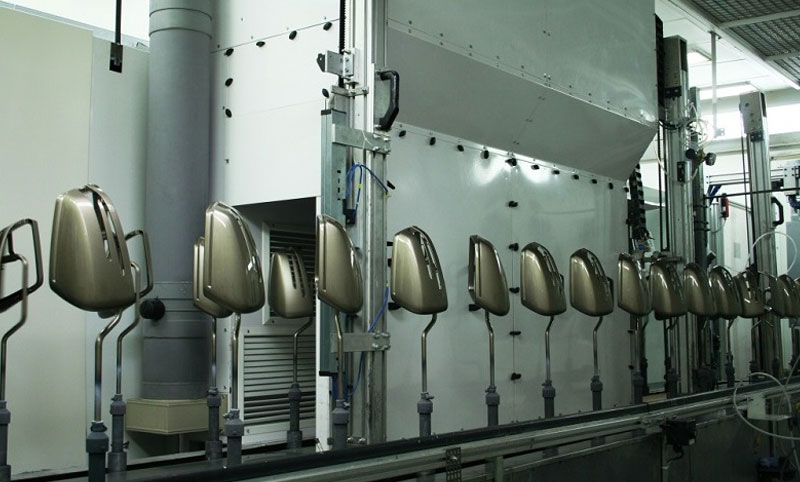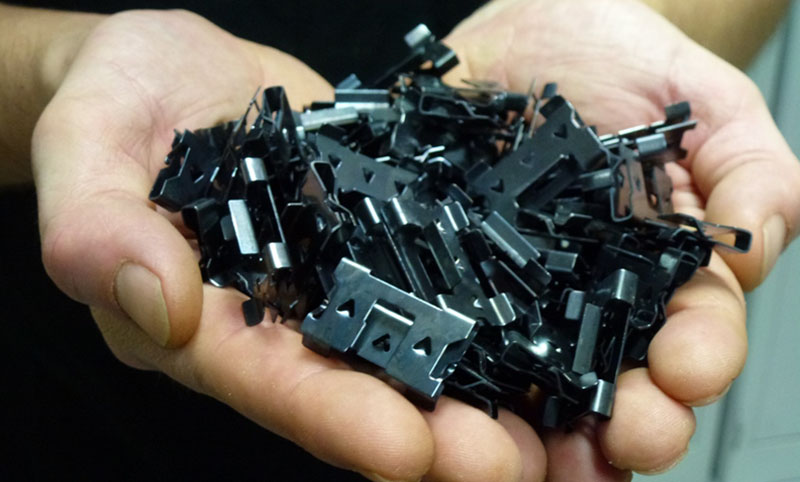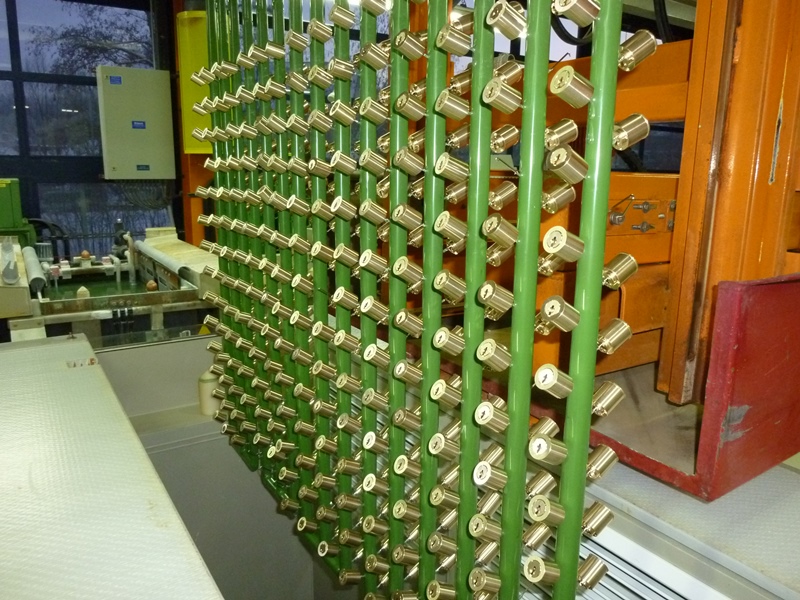 Very fast
Airgenex® condensation drying saves you 50% of time required by conventional drying methods, such as hot air drying or simple fan-based systems. You will be surprised how much we can reduce your drying time!
Very reliable
The dehumidification process takes place in a system which is closed in terms of thermal energy. Our drying systems are thus completely independent of effects of the climate and the weather. This ensures highest process reliability for you. Plus you are on the safe side if production quantities need to be raised.
Very efficient
The heart of the Airgenex® dryer is a highly efficient heat pump based dehumidification module. Components installed are the best available, some of them purpose built for us, and are made from high grade materials. We combine air dehumidification with sophisticated air routeing such that the dry process air is directed only to where it is supposed to absorb humidity. Also, drying is effected in a closed system with heat recuperation. This makes drying take full effect while being extremely cost effective.
Very gentle
Airgenex® dries products or materials at low temperatures between 20°C and 90°C as required for the specific application. This low temperature drying prevents undesired heating of the materials and products. Stain-free parts and reduced reject quantity means higher productivity for you.
We dry using dry air directed to the right places: A perfect interaction of air conditioning and air routeing provides the best drying result possible.
Click at the numbers inside the graphic to get further information.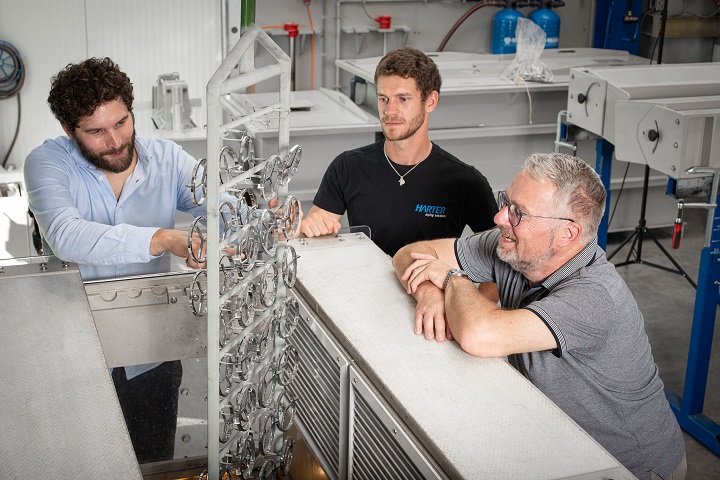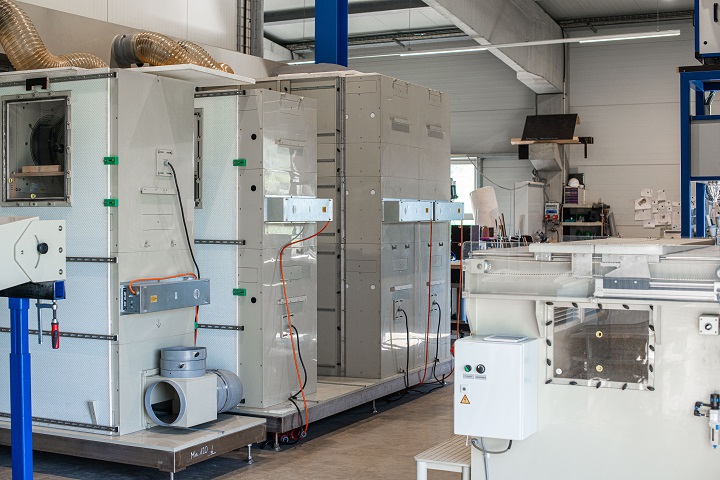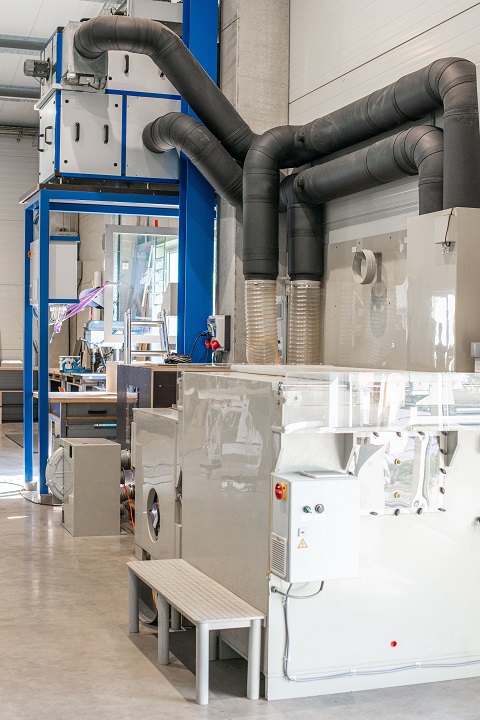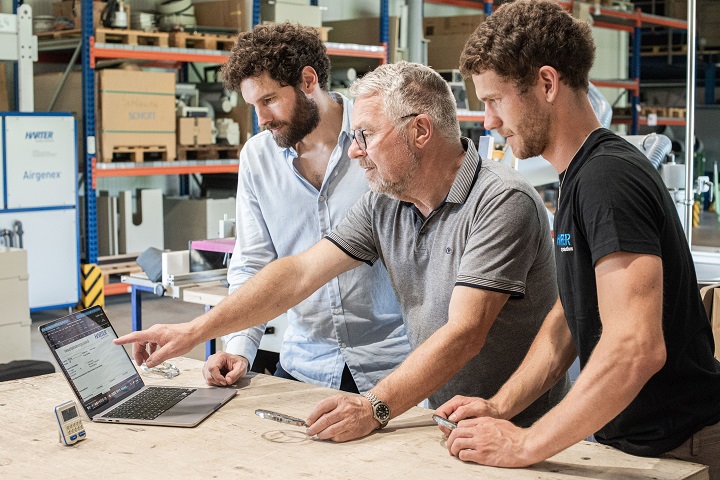 Our Pilot Plant Station – One of our special features
Would you like to read in cold print how efficient our drying technology is for your specific application? Our in-house pilot plant station may be used to conduct drying tests with your products. The purpose is to identify and record the relevant parameters for successful drying : temperature, time & humidity, air speed & airflow rate, air routeing. You are, of course, welcome to witness testing and get a personal feel.
On-site testing
Under special circumstances, we can also offer loan units for drying tests at your premises. One of our engineers will instruct you on how to run your own tests.

Are you interested in our solutions for drying surfaces?
Contact us. Our technical sales team will be happy to provide you with initial information:
+49 (0) 83 83 / 92 23 24 | info@harter-gmbh.de

Are you already using a drying system from HARTER and have questions? Do you have any questions regarding maintenance, spare parts service or repairs?
Then Yasmin Keckeisen and Lisa Reichart will be happy to assist you in our after-sales service:
+49 (0) 83 83 / 92 23 20   |   ass@harter-gmbh.de
We are there for you by phone from Monday to Thursday from 8 a.m. to 12 p.m. and 1 p.m. to 4.30 p.m. and Friday from 8 a.m. to 2 p.m.

Would you like to find out more about our products and our company?
Find our brochures, technical reports on our projects and reports in the trade press here.
We have successfully installed more than 2,000 drying systems to date. Here is a small selection of references.